You'll find ExSteel's cold-formed steel sections, steel cladding, roofing retrofit systems and more used in successful building projects across the country. We're proud to say our products have been instrumental in their success, helping customers increase energy efficiency, renew building their envelopes, improve aesthetics and expand their businesses.
Purlins, girts (C-sections and Z-sections), specialty bent plates, LinerSeal
ExSteel contributed over 1 million pounds of material to this project. All purlins and girts were powder coated white and all holes and connections were completed in-house and shipped directly to the site.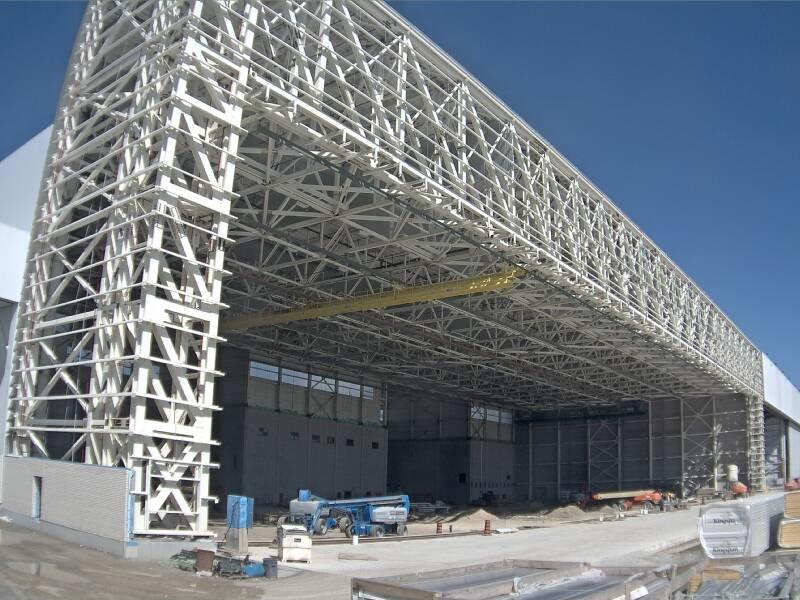 Brandt is a North American-wide company headquartered in Regina. Their goal was to convert an existing 100,000 sq. ft. building from a livestock arena to a production facility while increasing R-value in the walls and roof to R35. They stripped the building down to the frames and ExSteel supplied the drafting and engineering services and cladding. StormSeal was used as the liner and exterior cladding on the walls. On the roof, StormSeal was used as the liner and RTL-24 standing seam roof panels on the exterior. ExSteel's stand-off system created the space for the insulation.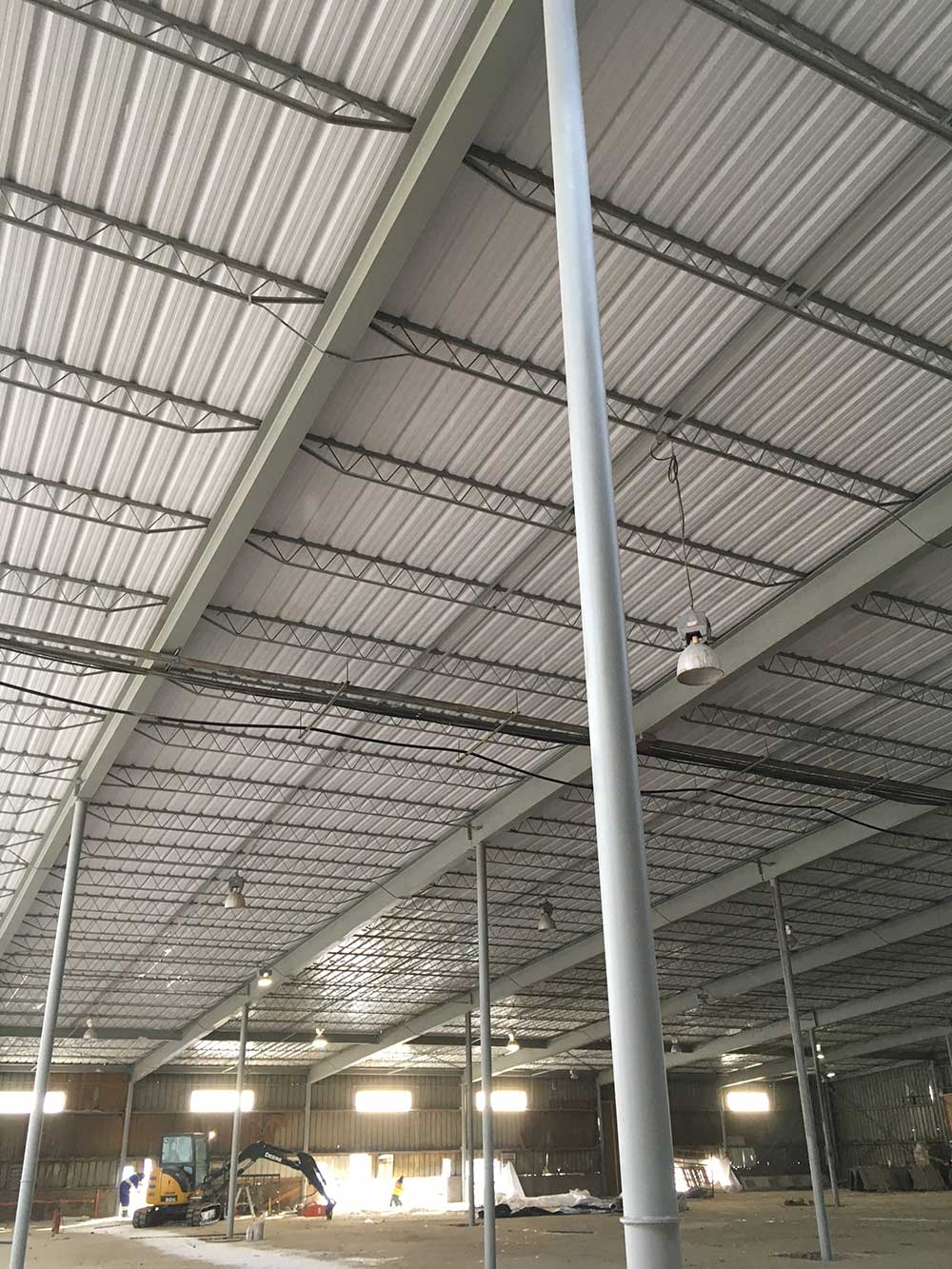 PROJECT
Howe Family Farms
Howe Family Farms is a popular, family-owned farm and market located in ExSteel's hometown. The Howe Family wanted to move from selling their seasonal produce at a roadside stand to a covered, climate-controlled building. ExSteel supplied long-lasting VersaSeal roofing for the main building, whose structure is wood, and the steel for the attached steel structure.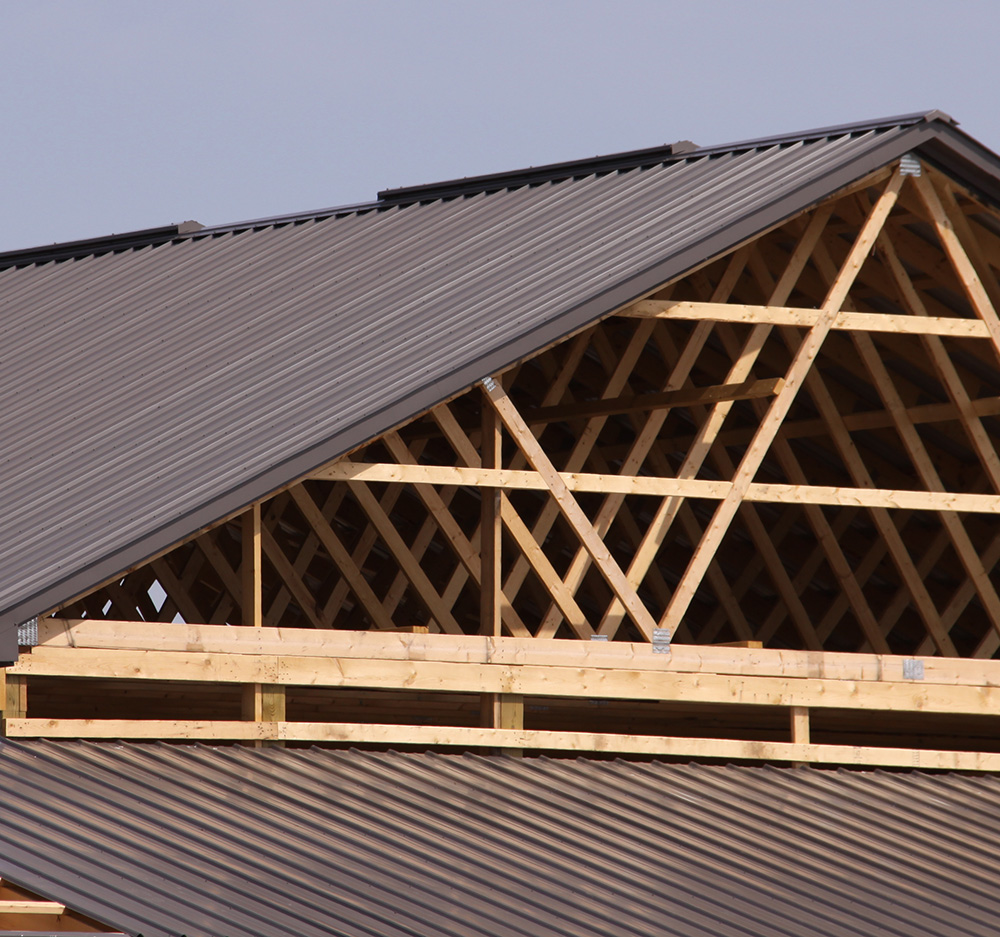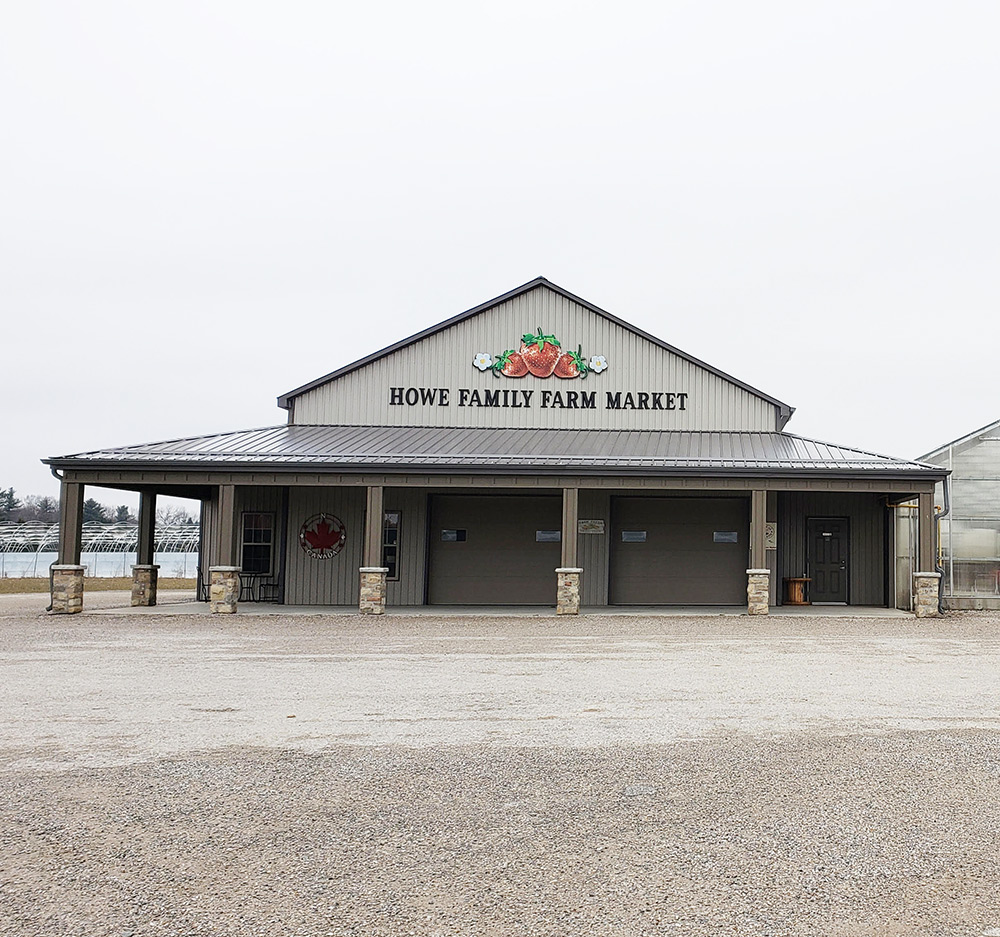 ExSteel self-storage system
Fort Henry has a vast property with enough room for an 8-unit self-storage facility. In order to establish there was a need in the market and start generating revenue as soon as possible, the customer decided to add two units each year between 2013 and 2017. Steady rentals and growing demand convinced them to purchase an additional property in 2018. ExSteel delivered two buildings to the second site in 2019, with five more slated for 2020.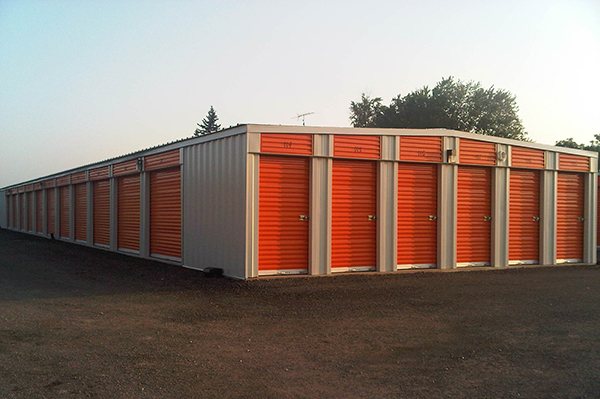 The existing building, used as a lumber mill, was in extreme disrepair. The building was stripped to the frames and a new roof, walls and insulation were added. Words don't do the transformation justice, so we'll let the photos do the talking.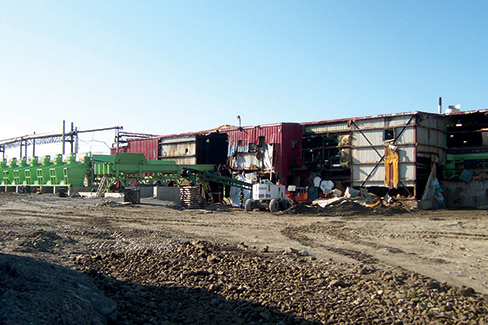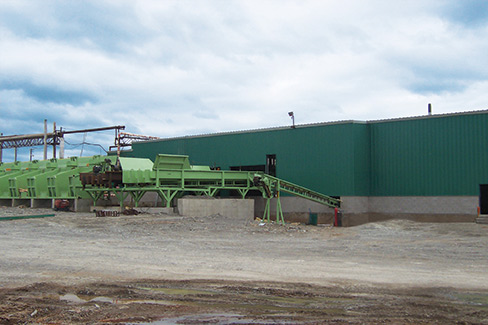 PROJECT
London International Airport
RTL-24 standing seam roof retrofit system
The before and after photos tell the story, here. One of the hangars at the London International Airport had an existing through-fastened roof that was in disrepair and badly leaking. ExSteel supplied a new RTL-24 standing seam roof system, which was built over top of the existing roof. By retrofitting, instead of building a new roof, it was business as usual in the hangar during construction. The retrofit roof has more insulation for greater energy savings and excellent weathertightness because there are no penetrations from fasteners. There was no need for a liner because the existing roof could fill this role, providing a cost-savings to the customer.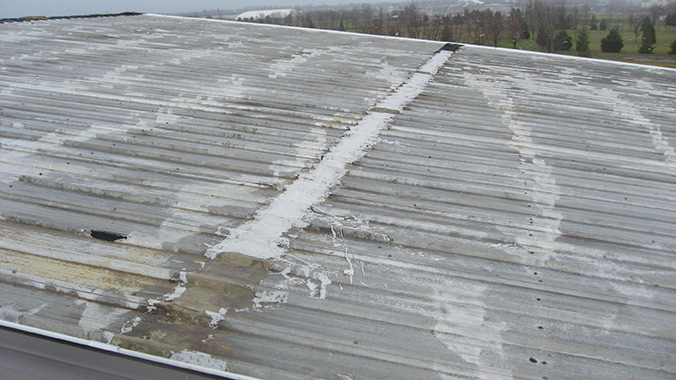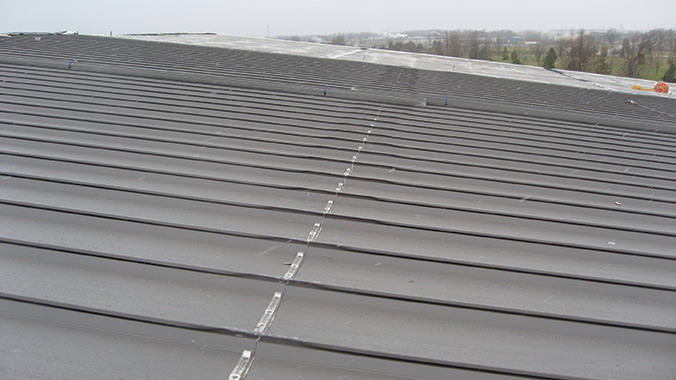 Ready to talk about your project?
If you like what you've seen and are ready to share details about your project, we're here with the design and engineering expertise and superior products to help you get it off the ground.