Custom engineering support for all aspects of the building envelope
Want to install a new metal roof over an existing one? Support solar panels? Increase the thermal performance of an aging building? To us, steel components aren't a one-size-fits-all commodity. They're what make your goal a reality—and that's why our drafting and engineering teams are at your service.
We manufacture cold-formed structural components for buildings and other applications to your specs—no welding, punching or notching left for you to do.
Complete your commercial and industrial re-roofing jobs faster, more economically and with unsurpassed weathertightness and thermal performance with a complete roofing system.
Get a complete self-storage system with no unexpected fees
Our self-storage systems come as a complete, ready-to-build package. Made in Canada and delivered to your site in as little as five weeks.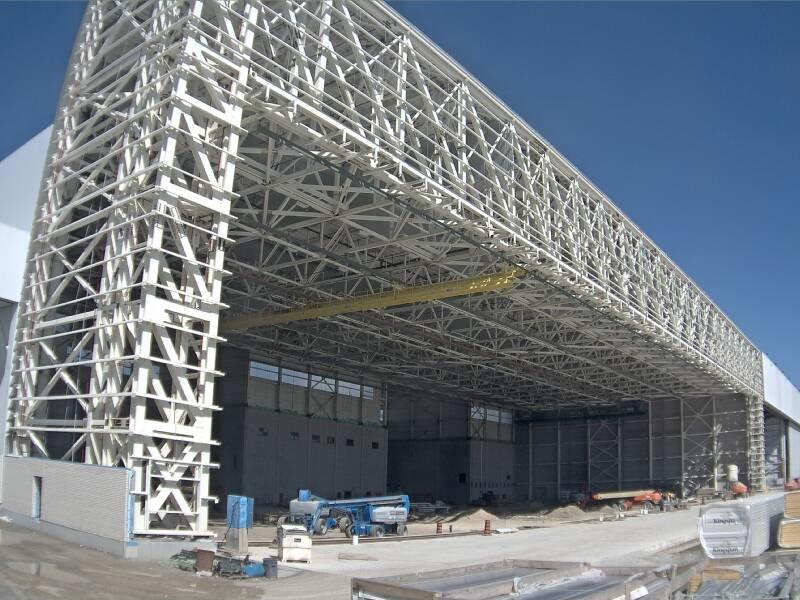 1M lbs of cold-formed sections
Our cold-formed sections—affectionately known as Cs and Zs—were used in the construction of Air Canada's Hangar #5 at Pearson International Airport.
Put a new steel roof over an old one
Our complete low-slope and steep-slope roof retrofit systems are an economical and green alternative to replacing your existing roof.